Tap Collets (TC Type) Built-in Torque Adjust Mechanism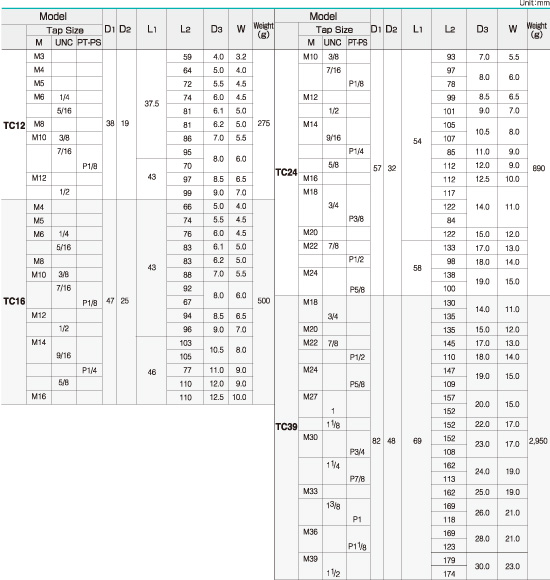 | | |
| --- | --- |
| ♦ | Torque of each tap collet, classified according to each size, is pre-adjusted to 60% of the tap breakage torque. |
| ♦ | For the taps, even if different in size but having same D3 and W dimensions, can be used a same tap collet. |

page top
Tap Collets (TCN Type)
TCN Type · · ·
features quickly changeable tap and tap collet.
TCPN Type · · ·
features tap and tap collet clamped by means of side lock (for use on gas tap).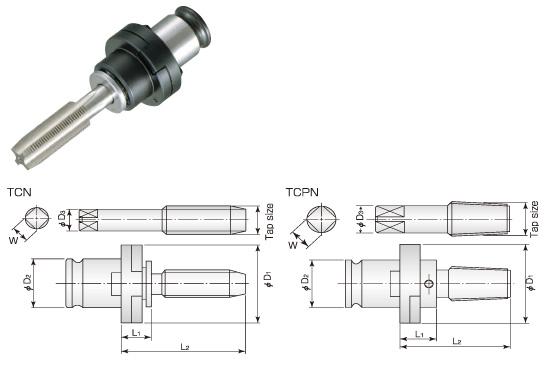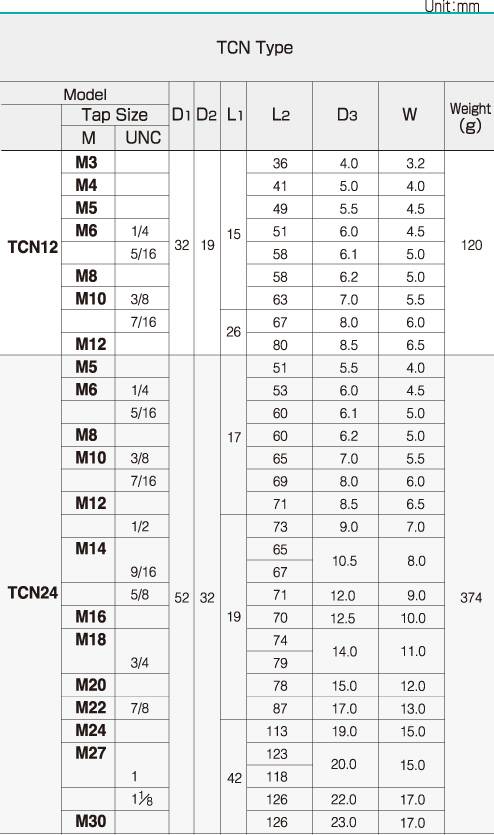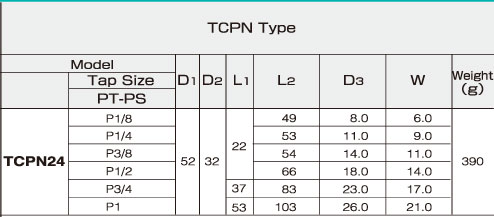 | | |
| --- | --- |
| ♦ | Neither TCN nor TCPN has the built-in torque adjust mechanism. |

page top
Floating Tap Holders with BT 30 Shank
Built-in Radial Float Mechanism
The built-in radial float mechanism compensates the centering deviation, if any, between the spindle and the workpiece, which will eventually secure the precise tapping work.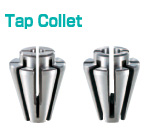 page top